Identifying Issues and Improving Network Performance
Logging and reporting are critical components in any enterprise network as it enables IT team to understand what has happened inside the network. The ability to collect necessary network activity in a logical, organized and easily segmented way makes logging itself valuable, while the ability to present the recorded activity in a more readable format is also important to enterprise networks.
>  Logging & Reporting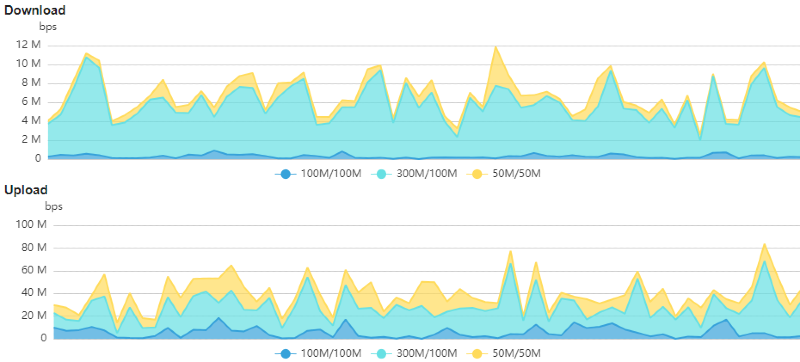 Logging & Reporting
Q-Balancer is incorporated with logging system that logs online activities within enterprise networks; plus, its inbuilt reporting system provides readable information that enables IT team to analyze online users activities within organizations.

Connection Table
It gathers all the log information required, then presents it in a graphical format, and automatically generated charts showing what has happening inside enterprise networks. Reports can be generated as the Sample Report >>
Top Benefits
>  Real-time and historical view for traffic
>  Visibility to the use of internet links
>  Fault finding and troubleshooting
>  Streamlined network and application performance management